Signals Signaler

Drawing and video, 2016
2-channel HD video projection with sound
5 ink drawings on paper, 120x200cm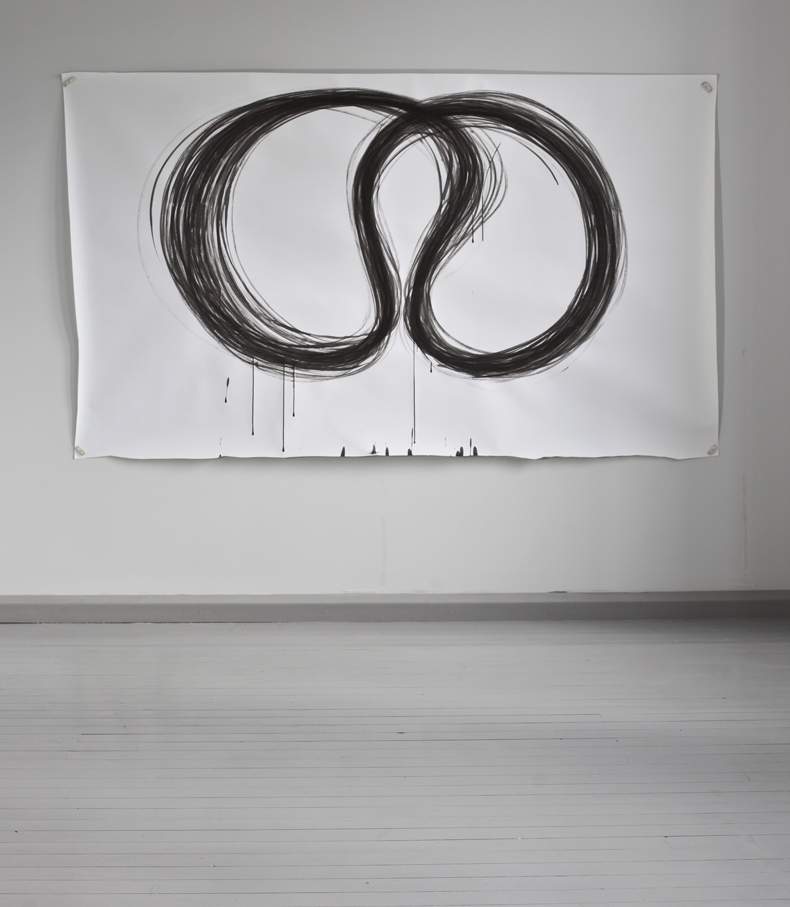 Signals restructures the framing and editing of existing news material about an ongoing catastrophe. In doing so, the work aims to break up the flow of media reporting around such events and to shift the narrative towards a more abstract and ambiguous expression. In an attempt to reduce the distance to the human experience represented in the video material, I repeat the bodily movements displayed there with my own body, record the sound of my movements, and draw the forms the movements create. By re-editing the video material and translating the bodily movements, I want to destabilize the conditions of representation and explore different possibilities of taking in the information the clips mediate.